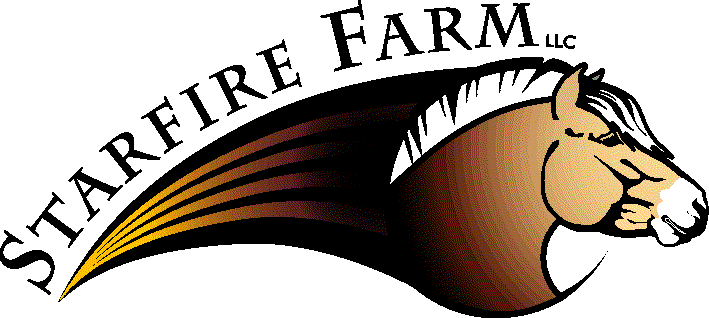 Nestled near the foothills of the Colorado Front Range, STARFIRE FARM, LLC is a small, two person, operation with Beth Beymer doing the training and Sandy North doing the "farm work." Sandy likes to say that Beth is responsible for "health, welfare and education" and she is responsible for the "petting, feeding and heavy lifting."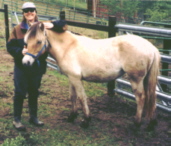 Sandy with Maerta as a yearling
We purchased our first Fjord Horse, Maerta, in 1996. As they say, Fjords are like potato chips, you can't have just one. Now we have around 15 Fjord horses, inlcuding two stallions; BDF Obelisk and Thordal.

Maerta, at 6 years old with her colt, Starfire Arend.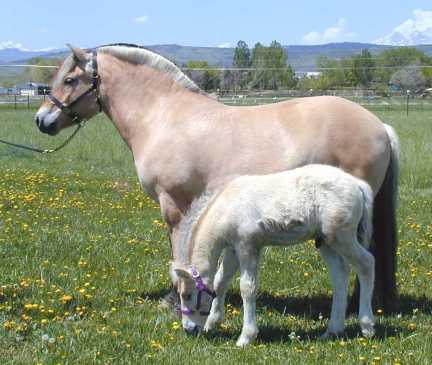 Sadly, we lost Maerta to colic in 2005.